In today's world of remote offices and a growing "work from home" work force, more and more business people travel on a  regular basis.  And although teleconferencing, skyping, face timing, and conference calls are a part of every work day, nothing is as effective as a face to face meeting.
Travel Challenges
Now that airlines are charging to check luggage, more and more people are carrying on their bags.  This proves to be a travel challenge when you are trying to meet all of the TSA requirements and restrictions for carry on luggage, and still manage to get to your destination with everything you need.  It takes a seasoned pro to get it all right and breeze through security in an efficient manner.  Have you ever been forced to leave behind items that didn't meet the 3 oz. rule?  Or have you ever been ready to board your plane only to have a flight attendant tell you that there is no more overhead space and you will have to gate check your bag?  It's frustrating, but we have a few ideas to take the trouble out of travel.
Travel Tips
If you are a frequent traveler, consider keeping a toiletry bag stocked with TSA approved containers.  Refill your bottles when you return from each trip, so when you are in the midst of packing again, you don't have to worry that you will forget something.  Our hanging toiletry bags are perfect for keeping your toiletries organized.  Consider separating the liquids into our Unisex Amenity TSA Kit for easy access in the security line.
Don't you hate it when you're on the road and you lose a button or scuff a shoe?  Use the extra space in your hanging toiletry bag to stash our sewing kit, complete with pre-threaded needles, or our travel shoe shine kit with both black and brown polish.  Wearable Imaging can help keep you look professional no matter your travel circumstances!
Little Black Bag
Sometimes you simply can't carry your bag onto your flight and you are forced to check your luggage.  How many times have you been standing at the luggage carousel and watched hundreds of black rolling bags, that look just like yours, roll by?  We have the solution.  Check out our stylish and easily recognizable luggage identifiers and luggage tags. These tags take the trouble out of travel and will assure that no one else mistakes your bag for their own.
Personalize It!
Every item that we highlighted is available to be personalized to your exact specifications.  Take a look at website for our complete offering of personalized travel related products.  And if you are a seasoned traveler, please leave any advice you might have in the comment section.  We love to hear from you!
Check out our video on the promotional travel blanket.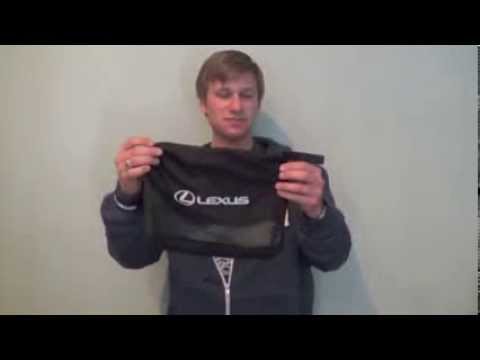 by