Corporate Event Promotions – Step 1. PLAN!
From regional and national sales meetings, annual board/stockholder's meetings and executive retreats to client appreciation events, product unveilings and other public relations gatherings, you will need to plan for a number of promotional product giveaways, executive gifts and awards within the larger mix of corporate event promotions.
We cannot emphasize, "PLANNING," enough. As with most corporate event promotions of this kind, tracking each detail will insure your corporate event will impress, making your guests comfortable, attentive, and appreciative. Just the right mix of promotional giveaways, executive and in-room gifts and/or awards will keep the memory of your gathering alive well after the last guest has left and the lights go out. Here are a few more tips to maximize the impact of the event:
Promotional Products Budget
Even if you don't have an exact figure in mind, at least some idea of your minimum and maximum spend will speed the process of identifying what's possible and what is not. A good consultant canhelp you establish exactly what kind of promotional product mix will wow your crowd without breaking the bank.
Attendees: Clearly identifying the mix of guests you're likely to have and their preferences. Sales executives and tech geeks use different tools and, sometimes, appreciate different promotional products. And then there are universally loved gadgets, wearables and gifts that appeal to almost everybody. And don't forget the wives, husbands and partners who will be attending the corporate event, too.
Quantities: This will drastically affect both the range of available promotional products and your budget. You may choose to go all out on the drop bag and/or in-room gifts or, you may want to spread the budget out over the entire event. Ask your consultant for help, we're here as a resource to help ease the burden of coordinating a successful corporate event.
Last week, Wearable Imaging was at a big corporate event in Dallas, and we were out on the floor for hours on end with our mobile devices. Luckily, we were able to charge up our iPhones and iPads with the "IceBang" mobile device charger. Charge the charger overnight and you have yourself a mobile charging device that fully charges a device and then has juice to charge another! It's a great high-end gift for attendees or clients. Watch our video demonstration on the IceBang below, and click here to view the IceBang!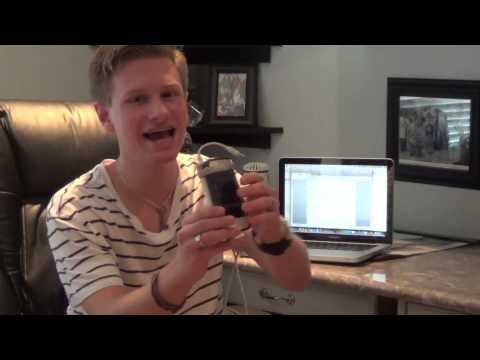 by