Everyone knows a holiday overachiever!
…And I spoke with one yesterday who told me she was almost finished with her Christmas shopping.   After allowing myself a brief moment of panic, I realized that I still have plenty of time to not only start, but finish, my holiday shopping.
If you are anything like me, you probably haven't even made a single list yet, so I thought I'd jump in and help you out.  At Wearable Imaging we have a wide variety of unique, creative, and budget-friendly holiday gifts from which to choose.  We know that the holidays are an expensive time but we can help you choose the perfect holiday gifts for your customers and clients.
How you can overachieve this holiday season:
If you are looking for a classy and professional option, consider our desk clock. It is perfectly sized and can be printed with your logo or holiday message.  Or would you rather give something more portable?  How about brightening someone's holiday with our brilliant book light and ballpoint pen set?
Having trouble remembering exactly what you need this holiday season?  Did you know that doing puzzles exercises your brain and helps with memory?  Take a look at our Mind Trap 3-D Puzzle. This is sure to occupy the most beautiful mind during lengthy end of year conference calls!  It may also aide in remembering who else you need to buy gifts for.  Like maybe your favorite tailgate chef.  We have a BBQ Cooler combo that includes a portable grill with a 9" grilling area that packs up and can be easily transported in the insulated cooler bag.  It comes with a removable shoulder strap and can be personalized to your exact specifications.
Fill Your Holiday Sleigh With Personalized Products From Wearable Imaging!
If these ideas don't meet your holiday gift giving expectations, please check our website for hundreds more  ideas.  At Wearable Imaging the options are endless, and as always, we help you stay on time, on budget, and on point!
Watch the video demo Wearable Imaging created on a great gift: The Sharper Beat Headphones!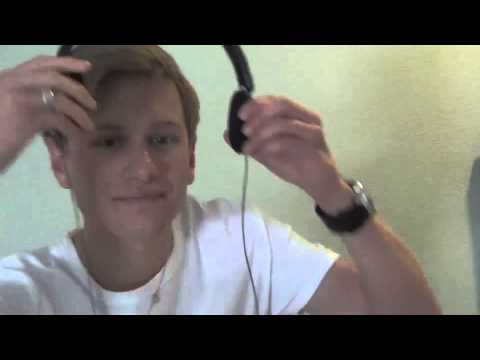 by