Have you been to the mall, Costco, or Target lately?  We might feel like the fireworks just faded from the sky, but in reality, retailers are in full holiday mode!  And as much as I'm not ready to head into the rush, I know that if I plan ahead, I can find some amazing holiday deals and save myself a little money in the process.
Let Us Stuff Your Holiday Stockings
At Wearable Imaging we have a large variety of holiday gifts for under $10.  If you are looking for a useful, practical, and sure to be appreciated gift for the mover and shakers around you, check out our Large Media Sleeve (LINK).  This style sleeve is made of durable neoprene and can hold any tablet.  It is available for personalization and can be purchased in quantity for as low as $5.72.
Light up the holidays of your favorite clients with our combo ball point pen/stylus/LED light.  This is a great choice for the travelers in your world.  You can decorate this pen with your logo or holiday message.  This multi-use item can be purchased for as low as $2.69.
Light Up The Holidays
Stuff your favorite stocking with our Aluminum LED Torch Light with strap.  It comes in your favorite holiday colors like red, black, silver, or blue.  It's available for laser imprint for as low as $5.95.  Or how about our Car Charger Flashlight.  This is a great emergency light to keep in your trunk and can be charged on the fly.  It comes in a great black gift box and can be purchased as low as $7.79.
HO-HO-Hold Up
Call Wearable Imaging today for all of your holiday needs.
Here's a video of a great holiday gift: The Noave Cell Phone and Photo Holder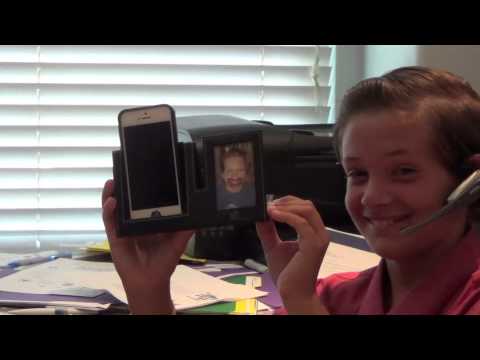 by