Last week, Robin Richter of Wearable Imaging participated in an annual golf tournament in Cabo San Lucas, and had the privilege of collaborating with Alaska Airlines to make sure that all of the tournament participants got some unique take-home items.  This event is one of the highlights of our year and this year did not disappoint. As a matter of fact, Robin, Shawn and their team took 1st place in the tournament!
On Tour With Alaska Airlines and Shawn Parr
You can imagine how fun it is to golf in Cabo each year.  We spend countless hours preparing and choosing just the right promotional items for this event.  There are certainly the stand-by favorites, including golf balls and golf tees, but it's fun to keep things fresh for the tournament attendees.  To get the complete picture take a look at our video of Shawn Parr providing a personal tour of the Alaska Airlines table.  It was stocked with personalized promotional items.  We now fully understand why Shawn is called "The Ambassador of Country Music."  We can honestly say that it was the first time anyone has described our products as "delicious," and we liked it!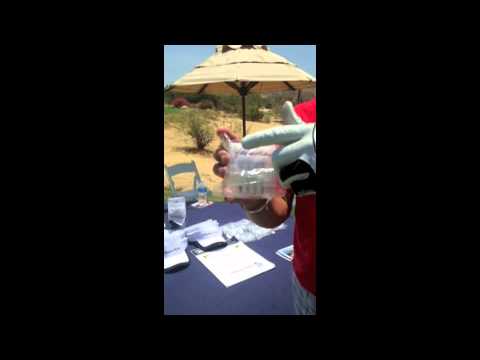 Client Shout Out!
Thank you Shawn Parr and Alaska Airlines for the first class treatment, and for letting us partner with you in creating such a fun event!  We are already planning for next year and have some wonderful items in mind. In the meantime, look for Shawn on Go Country 105 or at a golf tournament near you.  And check Alaska Airlines the next time you're headed out of town!  They are first class all the way!
by