Inevitably the start of school means the kick off of flu season.  There's something about bringing all those kids back inside, after a playful summer, that brings out the heartiest of germs.  And although there are many things kids don't share, they always find a way to share every single little germs with their friends.  Unfortunately this isn't contained in the school hallways.  The flu always finds its way into our homes and offices as well.
WI Care About Your Health and Wellness
There are so many steps you can personally take to minimize your risk of getting sick.  But have you thought about making health and wellness an event, or focus, at your office or school?   Many companies provide flu shots to their employees but there are other things you can do to show your employees and clients that you truly care about their health.
Show Them You Care Too!
Have you thought of having a small basket of hand sanitizer pens at your reception desk?  Our sanitizer pens come in a variety of colors and provide an "on-the-go" reminder to your employees and clients that you truly care about their health and wellness.
Eating healthy and staying well-hydrated are important in maintaining good health.  At Wearable Imaging we have innumerable water bottles that your customers and clients can use anywhere from their desks, to the gym, or anywhere in the great outdoors.  One of our favorites is our Long and Lean Triton Bottle. This bottle comes in various colors and provides a large imprint space for your company name and logo.  The Triton bottle is made of BPA free plastic, which is just another small way of showing that you care about long term health and wellness.
Find Your Way to Health And Wellness
Maintaining a well-balanced diet and getting enough sleep are also crucial to your overall health.  Did you know we have granola bars with wrappers that you can personalize?  These are great for golf events, trade shows, charity walks, or training meetings!
Do you have trouble winding down after a long and busy day?  Maybe a little neck and shoulder massage would help.  We have various hand held star massagers that will help work out the kinks after a stressful day or hard work out.   We hope we have given you some fun and effective ideas for promoting health and wellness among your employees, customers, and clients.  You might even want to create a small bag of health and wellness items for your next company event.  If so, don't forget about our Wellness Message Bag.  This bag features wellness messages on one side and supports your logo and message on the other.
Happy Fall from Wearable Imaging.  Stay Healthy!
Here's a 'WI' video demonstration of one of our products listed above: The Sanitizer Pen!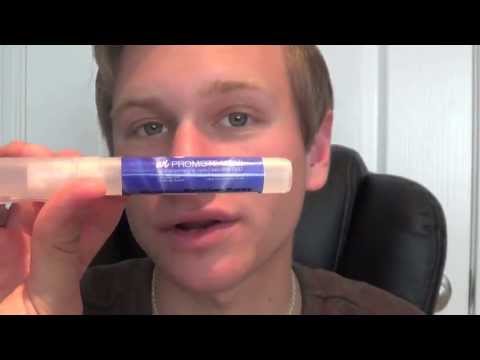 by