Trade shows are a great way to market your business, but if you fail to do it correctly, it may be quite costly to your business. If it has been a long time since your last trade show, or you are looking for some helpful tips on creating the best trade show booth, take a look at our 5 tips to have a successful trade show booth below!
1. Stake Your Claim at the Best Spot Possible
Studies show the booths that drive the most visitors are booths situated by themselves on an island or booths located nearest to the trade show doors. The moment you hear of a trade show that interests you and your business, sign up as early as possible to ensure you get to showcase right where you'd like. If a conflict arises and you cannot reserve a booth in either of the stated locations, try to reserve a corner space. These corner spaces are known for easy entry and exit, which makes it easier on the trade show attendees.
2. Create an Enticing Booth
If you have a trade show booth that is fully covered, bring a lighting system to add character and attract visitors. A great tip is to get there early and assess the general theme of the booths in your surrounding area. If the surrounding booths are less engaging with trade show attendees, be more outgoing to ensure you stand out the most. On the contrary, if the surrounding booths are loud and colorful, take the quieter approach. Trade show attendees tend to gravitate to the booths that are non conforming, both quiet and loud. Lastly, the worst thing your business can do is place a large table across the front. Attendees dislike booths that restrict interaction with the team and products.
3. Properly Staff the Trade Show Booth
Companies that simply take any willing employee to a trade show generally have low results. The best results come from the most outgoing staff. Asking employees to volunteer and then choosing those with the most outgoing and friendly personalities is the best way to have a great chance of trade show success. You will want those with the most knowledge of the company as well as those who thrive in large crowds. Always choose those who are willing and never force someone to work, this action creates below par results.
4. Don't Forget the Giveaways
Pens and pencils are a great trade show giveaway for the low budget shows. If you are looking to showcase at a fairly pricey show, try using some good quality trade show giveaways such as promotional water bottles, tumblers, or ceramic mugs. All are fairly cheap on your budget and provide a lasting impression on those who choose to stop by and grab some of your "swag".
If you are looking for ideas on promotional products to use, visit our Wearable Imaging website for over 700,000 products to choose from. You can even upload your logo and see it on any of the products, completely free!
5. Try to Keep Your Booth and Table Accessory Count Low
Making sure that every person who visits your booth gets a giveaway product and a brochure is crucial. Try to keep the other accessories such as tables, chairs, or posters to a bare minimum. If you and your business are featuring a key product or two, make sure to have them not only to demonstrate but for display purposes. Make sure that your team is well educated on every product showcased. This shows every attendee that your team is the expert in those products. If your business is focused around a service, bring in models or photographs to show the attendees your work. The more you bring, the more work it is to tear down. Let the team be the experts in what they do.
Want a few great ideas on trade show giveaways? Watch Wearable Imaging's featured video!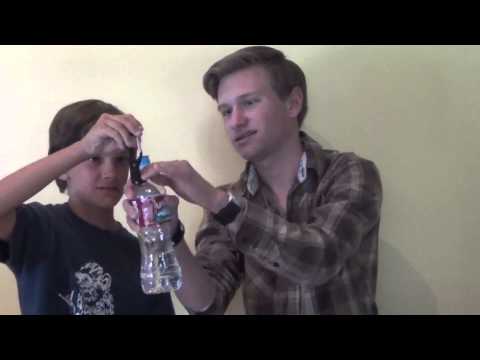 by